The window system MB-104, a a passive system with thermal barrier, provides the highest thermal insulation performance and meets all the requirements for passive building components.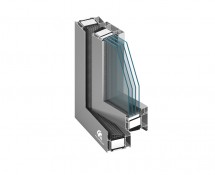 Technical specification
The system is used to fabricate exterior architectural development elements, e.g. various types of windows, vestibules, and spatial structures, which – apart from the excellent thermal insulation – are characterised by a very good sound insulation, water- and air tightness and high structural strength.
The MB-104 Passive system's profile construction comes in two variants, depending on the requirements for thermal energy savings: SI and AERO.
The MB-104 passive-based window parameters exceed the current requirements of the strictest applicable regulations and standards; therefore the MB-104 passive system is dedicated to energy-saving and passive building.
Advantages of the MB-104 passive system:
Passive House Institute Darmstadt-certified windows: MB-104 Passive SI and MB-104 Passive Aero
Excellent thermal insulation performance for opening windows Uw from 0.53 W/m2K
Standard-exceeding tightness and insulation performance
A large range of glazing of up to 81 mm
Colouring
Window panes
Glazed unit is a hermetically sealed system of glass panes separated from one another, integrated along the perimeter with space bars and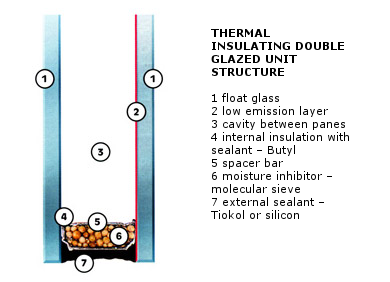 sealed with a sealant.Space between glass panes, referred to as cavity, is filled with air or noble gas.
Cavities can be used for installation of decorative dividers. Characteristics of glazed unit can be freely modified by using suitable types of components and coats as well as suitable number and width of cavities between glass panes.
Glass units types
low emission
acoustic
solar control
fire resistant
safety and security