Lift and slide door are ideal for joining rooms or winter gardens with the external environment and they provide comfortable entrance to the balcony, terrace or open garden space.

Technical specification
They provide very good contact with the environment and do not take space inside the room in the open position, which additionally improves the comfort of use. The system MB-77HS is among products with the best parameters and meets all requirements for this product group. It has two construction variants, distinguished by the manner of thermal insulation: ST i HI. The profile structure allows to install large-size exclusive doors, filled with one- or two-chamber glass. The applied materials and technical solutions help achieve a high level of thermal and acoustic protection. Thanks to such properties, the system is excellent for single-family buildings, comfortable apartments and hotels.
Functional and aesthetic characteristics and the construction advantages:
Durable and slender profiles enable construction of a low-threshold door with the weight of the sash of up to 400 kg, the height – up to 3.2 m and the width – up to 3.3 m.
A wide range of glazing options, allowing application of one- or two-chamber units, as well as thermal breaks, additional accessories and insulation insert, enable to achieve high thermal and acoustic insulation of the structure.
Glazing beads available in three options: Standard (rectangular), Prestige (rounded) and Style (shaped).
Closed shape of glazing beads and anti-jemmy details provide enhanced anti-burglary properties without altering any essential constructional elements of the door.
Special designs of cover and glass gaskets, together with proper fittings, ensure top water and air tightness performance.
The profiles are adapted to accommodate a number of manually or automatically operated bolted fittings available on the market.
A possibility to drive the doors with the automatic "HS-Master" mechanism controlled by a push-button or remote control.
Safe use of even large and heavy doors thanks to the "HS Speed Limiter" mechanism available in the system.
A large degree of compatibility with the MB-86 system produces attractive combination of the MB-77HS doors with windows, using the same components in the manufacturing process,
A wide range of colour schemes allows the arrangement of doors to meet any individual requirements of both external and internal environment.
Technical parameters of MB-77HS:
Air permeability: class 4, EN 12207.
Water tightness: class 9A, EN 12208.
Thermal insulation: Uf od 1.4 W/(m2K).
Wind load resistance: up to class C4, EN 12210.
Colouring
Window panes
Glazed unit is a hermetically sealed system of glass panes separated from one another, integrated along the perimeter with space bars and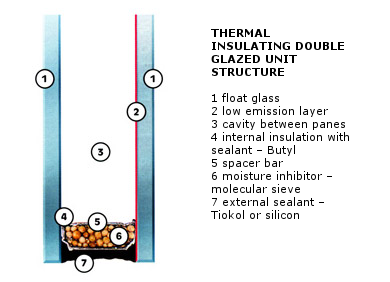 sealed with a sealant.Space between glass panes, referred to as cavity, is filled with air or noble gas.
Cavities can be used for installation of decorative dividers. Characteristics of glazed unit can be freely modified by using suitable types of components and coats as well as suitable number and width of cavities between glass panes.
Glass units types
low emission
acoustic
solar control
fire resistant
safety and security