MB-70 is a modern aluminium system intended for executing elements of architectural external development, requiring thermal and acoustic insulation, e.g. various types of windows, doors, vestibules, window displays or spatial structures.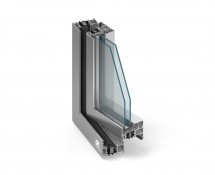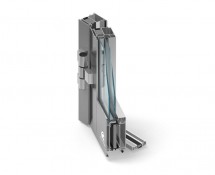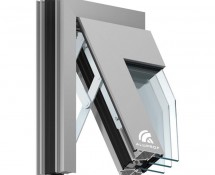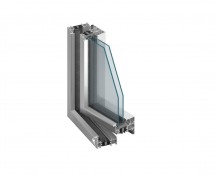 Technical specification
The system profiles are based on the three-chamber design. The constructional depth of window sections is 70 mm (frame), 79 mm (sash), and in case of doors, respectively 70 mm and 70 mm. Such adopted depths of sash and frame sections give the effect of one plane on the external side after closing – in case of windows, and the effect of levelled surfaces of sashes and frames – in case of doors. The shape of profiles allows to achieve slender and durable window and door structures.
The system MB-70 is characterised by outstandingly low value of heat transfer coefficient U thanks to applying special thermal breaks and gaskets. This is very important in the days of increasing requirements concerning energy management and environment protection. Coefficient Uf for the system MB-70 structure, depending on the applied profile and accessories, amounts to between 1.5 and 2.39 W/m2K. The system uses profiled omega-shaped thermal breaks, with the width of 34 (windows) and 24 (doors) mm made of polyamide reinforced with glass fibre. The offered shape of breaks increases the profile stiffness in comparison with flat breaks and facilitates dehydration of sections, therefore ensuring proper thermal insulation in any atmospheric conditions. Thermal breaks used in windows additionally have sealing where the section and break meet, as well as protrusions dividing the chamber between internal and external aluminium sections into three parts. Tightness is guaranteed thanks to the use special gaskets made of two-component synthetic rubber EPDM: solid and cellular, which guarantees ageing resistance during the long-lasting exploitation, as well as very good thermal insulation. MB-70 is the first system, where this type of material was used for executing the central gasket.
The system allows application of window pane sets with the thickness between 21 mm and 57 mm in window sashes, and between 12 mm and 48 mm in fixed windows and door sashes. Such a wide range of panel thickness provides the possibility of using all standard and non-standard window panes.
A large selection of colours in standard pallet allows to meet the needs of the most demanding clients. Colour coatings are made, using the powder painting or anodising method.
The system MB-70 is a basis for solutions with increased thermal insulation: MB-70 HI, MB-70US HI and warm-cold façade based on the MB-70CW HIwindows .
Colouring
Window panes
Glazed unit is a hermetically sealed system of glass panes separated from one another, integrated along the perimeter with space bars and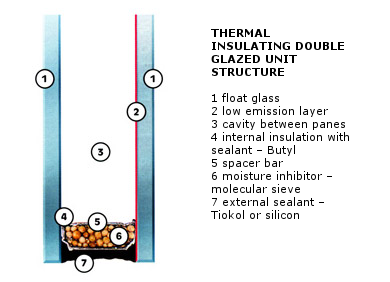 sealed with a sealant.Space between glass panes, referred to as cavity, is filled with air or noble gas.
Cavities can be used for installation of decorative dividers. Characteristics of glazed unit can be freely modified by using suitable types of components and coats as well as suitable number and width of cavities between glass panes.
Glass units types
low emission
acoustic
solar control
fire resistant
safety and security