Economic windows are the best choice for:
utility buildings,
warehouses,
livestock buildings (pigsties, stables, cowsheds, hen houses, etc.),
staircases,
basements.
Properties
Economic windows are based on 5-chamber Veka Perfectline profile, using Schierenbeck technology. The window fittings are made of plastic, which makes them resistant to aggressive environment, ensuring long-term trouble-free operation.
Minimum profile height allows to obtain maximum lighting of rooms, whereas simple structure facilitates sash removal or window pane disassembly. Our windows are maintenance-free.
Economic windows are available in two versions: non-opening or with three-step tilt regulation.
Technical specification
PVC profile thickness
70 mm
Number of chambers in frame
5
Profile heat transfer coefficient
Uf
1,3 W/m2K
Number of gaskets
1
window pane package
double-pane
4/16/4T
Glass heat transfer coefficient
Ug
1,1 W/m2K
Glass pane spacer
ALU
SELECT (hidden hinges)
—-
Number of anti-burglary latches (RU sashes)
—-
DFE (handle-turning lock with sash lifter)
—-
MSLOS (tilt regulation)
3-step tilt
ZSS (anti-slam tilt lock)
—-
Micro-ventilation
—-
Under sill strip
—-
Type of handle
—-
(Standard) glass acoustic insulation
Rw
30 dB
Alternative design
—-
Colouring
Window panes
Glazed unit is a hermetically sealed system of glass panes separated from one another, integrated along the perimeter with space bars and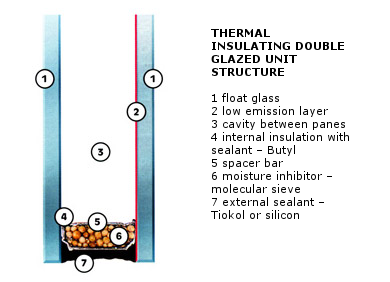 sealed with a sealant.Space between glass panes, referred to as cavity, is filled with air or noble gas.
Cavities can be used for installation of decorative dividers. Characteristics of glazed unit can be freely modified by using suitable types of components and coats as well as suitable number and width of cavities between glass panes.
Glass units types
low emission
acoustic
solar control
fire resistant
safety and security